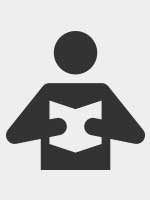 Jonathan is the son of our Pastor and Sis. Hale, he was only 5 years old when our Pastor and his family came to the city of Corcoran, we have many memories of Jonathan as he has grown up in our local church.
Jonathan has through the years showed a potential of God using him in the ministry and today that has been proven as we find him ministering in our service from time to time along with the other ministers that God has blessed us with here in our local church.
Today, Jonathan is our lead drummer along with other men in our local congregation. Jonathan leads the Adult Choir while at times even playing the drums for our Adult and our Mass choirs which is our Youth and Adult choirs singing together on special occasions.
Jonathan also sings in our Choir and at different times he even teaches a lesson to our Young People's Sunday School Class.
In times past Jonathan was our local Youth Leader of our youth group and the Singles Leader of our singles ministry.
We appreciate the desire that he has shown to bring the youth and singles to a higher level in the spirit.
We are blessed to have Jonathan working hand in hand with his father our Pastor.
We are looking forward to the years to come as we watch God unfold the ministry of Jonathan Hale.
Today we are blessed with having Jonathan's wife, Brittany Hale working along his side with their two precious daughter, Natalia Grace Hale and Victoria Elise Hale.