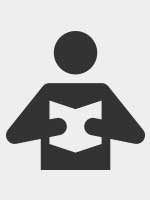 In 1993, I walked into a Pentecostal Revival Church for the very first time not knowing anything about a born again experience and in that same year (August 23, 1993) I was water baptized & Holy Ghost baptized in Jesus Name. 
My life would forever be changed.
Just two months prior to my visit to this Pentecostal Church I was arrested on two counts.
On 06/25/93 I received two counts:
Count 01: PC 245 (A)(1) – 17B4 Assault w/Deadly Weapon/GBI Force/OT than Firearm
Count 02: VC 14601.2(A) Driving when suspended
Already under probation since the young age of 14 years old my life was a total wreck. It was at the age of 14 that I was first introduced to alcohol and drugs by my "so call"best friends. 
By the age of 17, I became a father without a job and by the age of 23 I was a father of one step-daughter, two boys and one girl and without a future due to my addictions. For the next 9 years my life would be turned upside due to alcohol and drug abuse.
By the age of 23, I had already been arrested multiple times for under the influence and drunk driving. 
After my arrest on 06/25/93, my mother bailed me out of jail a week later so that I could get my household in order because the courts were considering Prison time. When I arrived home that evening my sister-in-law invited me to a revival meeting and said that they had been praying for me because my name was on some prayer list. I was at rock bottom again and said what do I have to lose. In a couple of weeks I'm going to lose everything again anyway. So I went that evening with my sister-in-law to church and when I heard that preacher man preach his message I said to myself my sister-in-law must have told him my life story. 
Right after service the Pastor came up to me and introduced himself as Pastor Hale and said hopefully you will be back soon to visit, and I said, "I don't think so because I'm out on borrowed time (bail) and will be returning back to jail soon."
Pastor Hale then said "I can help you only if you truly want help and will allow me to help you" and I said yes. He said when your next court date and I will be there to talk to the judge. I told him my next court date was 08/30/93 @ 9:00 am and sure enough that morning he was there.
So when they called me up the bench, Pastor Hale stood up and went to the front with me and introduced himself to the Judge and District Attorney and told them both that I have visited his church service a couple of nights before and told him that I would be willing to allow him and the church to help me with my addictions and troubled life.
The presiding judge looked at me and said "is that true"and I said "yes your honor."
She said what's your plea to these charges and I said "guilty". 
My felony charge count 01 PC 245 (A) (1) Assault w/Deadly Weapon was reduced to misdemeanor by D.A. (17B4). 
My jail sentenced as stated on Docket "converted to Community Service to complete by 03-28-94".  "Defendant to complete community service at the Pentecostal Church in Corcoran, CA."
My life has forever been changed from darkness to light because of a preacher man who was willing to help a poor sinner man like me…
Thank you Pastor Hale & New Life Tabernacle…