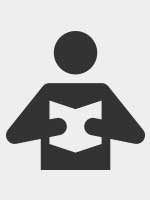 Manuel was born and raised in the farming community of Corcoran his entire life. He went to the Corcoran Schools as a student and was known by many throughout the Corcoran city.  Manuel married his high school sweet heart Sonya, they have two children Manuel Jr. & Angel.
In Manuel's own words, he stated, "I have had the privilege of being a part of New Life Tabernacle since 1994".
Manuel is presently employed with the California Penal System at the Corcoran Institution. His wife, Sonya works as a child care worker in her home.
Manuel is very heavily active at New Life Tabernacle here in Corcoran, he is the Head Teacher for our Youth Teen Sunday School Class. Manuel is very instrumental in his teaching and leading through encouraging and giving our young men and young ladies an opportunity to become great Men and Women of God towards their own generation.
Manuel is very active in the Churches Activities; he is presently the Churches mascot, which is constantly a part of the churches evangelism thrust. He is seen in the cities parades, at every city event such as the cotton festival, the cities Christmas parade and at every Church sponsored city outreach program. The many Children and parents in Corcoran know him as "Blessing Man"!  This character is dressed in a superman character outfit, yet with a Large "B" replacing the "S" on the chest. Kids throughout the city scream and holler as they see him; even if he is just dressed in his causal clothes they holler "blessing man".
Manuel currently is a part of our Outreach team, in times past he has also filled in the position of Outreach director. Manuel has picked up the Pastor's heart beat of Winning Souls for the Kingdom of God. The outreach department reaches out to the city of Corcoran through; door to door visitation, handing out Church cards on a daily basis, Street Services, Park Services, Home Bible Studies and Street Rage.
Manuel stated that his lifestyle has not always been this busy and surely not within the direction of working in the kingdom of God, that has brought him "joy" in helping people that want more out of life.
Before coming to New Life Tabernacle, Manuel's life was full of darkness, it was only empty and his searching's led him to all the wrong places. He found himself in street gangs with his many friends, using drugs and consuming alcoholic beverages even at a very young age. As a party animal, he recalls that he knew then there was a huge "VOID" in his life. Even after the party was over and sometimes during the partying he knew he was empty inside. This lifestyle caused him much trouble and heartache at home with his parents, with his beautiful young wife and with his children. Manuel did not know how to be a loving father, nor did he know how to be a husband to his wife. All he knew was he was empty and suffering on the inside.
Manuel's testimony is one that every young man needs to hear and read. (You can read a full detail of his personal testimony in the testimonial section of the Website). There was one year that Manuel can remember as yesterday that he had missed over 25 days of work just because of his wild ways that he was living at the time.
Manuel recalls the time that on one day his mother grabbed him, holding him by both arms, looking straight into his eyes with tears streaming down her face saying "Mejo" "son" 'do what ever it takes, but please change your life before you end up dead, please change, please!'
Manuel tells how there were even a few times that he just missed death, jail, or even prison time. He states that he was so tired of the life he was living, he tells of the time that he even thought about committing suicide with one of his shotguns. He knew that he could not change on his own, because he had tried many times before. It was the day that he heavily thought about ending his own life that when he got to work, he was invited to attend New Life Tabernacle that very night. Manuel remembers saying "why not". He attended that first service, bringing his two young sons at that time with him. It was this night that in service he felt the power of the Holy Ghost, but not only did he feel it, he received the Holy Ghost for himself. He tells how he felt real joy and deliverance for the first time in his life. It was the very night that he felt all his addictions and the desire for his past fade away. Finally he felt free from "Sin".
It was just two days later he was baptized in the name of Jesus that washed all his sins away. He states that at his baptism he felt and knew that he was a new man. Manuel's life has not been the same since that day. This is why he feels an urgency within him, he knows that there are others just like him, living in this same city he lives in, that has the same addictions he had, wanting to be free.